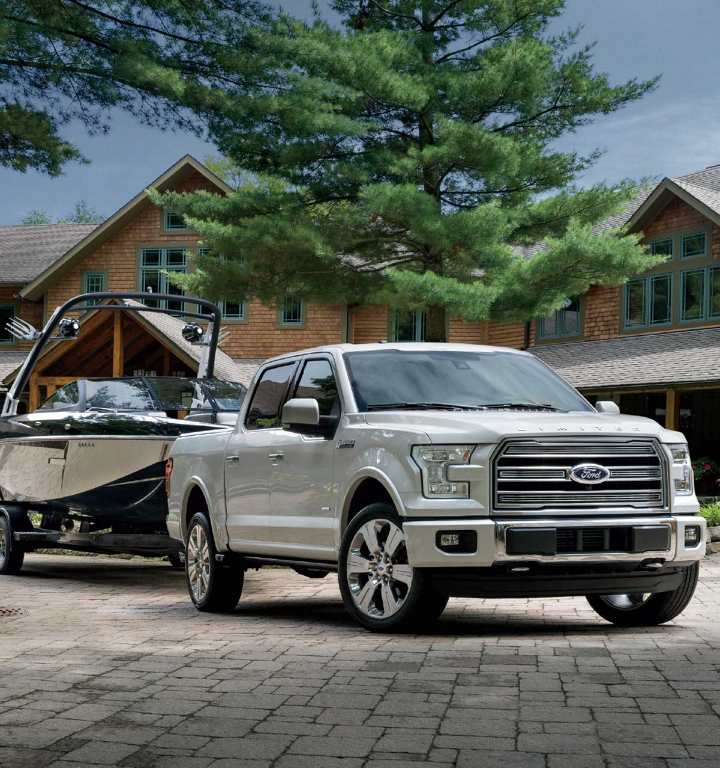 Every Ford fan in the world knows that the
2017 Ford F-150
is the latest in a long line of pickup trucks that have been the best-selling automobiles in the world for years and years. Not only is the Ford name one of the most trusted in the automotive industry, especially when it comes to pickups, but the Ford F-Series trucks flat-out have been among the most versatile vehicles ever created by automotive engineers.
It is an especially great car in the context of tailgating, easily one of the most vehicle-focused activities of the autumn. The term "tailgating" obviously suggests that these parking lot parties work best with a pickup truck, but the Ford F-150 is especially excellent because of some of the unique features it offers.



For starters, The Ford F-150 is able to haul to 3,300 pounds of cargo in the spacious truck bed, meaning there flat-out are not many things a tailgater could fit in that space. We have seen people load up full-size couches, coolers full of food and beverages, and even large flat-screen TVs with no problem. Even better, The Ford F-350 even comes standard with an outlet and power inverter to plug that television in. Streaming a game feed from the phone to the TV then turns any parking lot party into a much more exciting event.



The Ford F-Series trucks are the official trucks of the NFL, so it should make sense that they are among the top tailgating vehicles currently in existence. If you would like to see it or any of our other
2017 Ford models
, come pay us a visit here at Hall Ford Elizabeth City and we will be happy to show you just how great these vehicles are for tailgating.