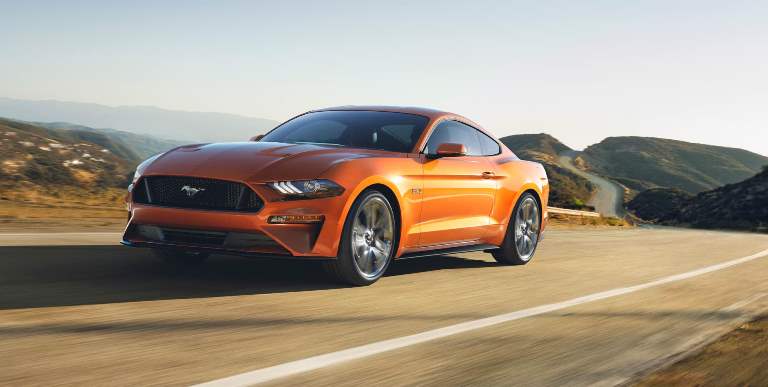 Here at Hall Ford Elizabeth City, we have been excited about the forthcoming release of the redesigned 2018
Ford Mustang
for the better part of the last year, and now that we are so close to bringing this vehicle to our customers in and around Camden, NC, it's only natural that we exercise that enthusiasm by… playing with a LEGO set.
This month at the Chicago Auto Show, Ford and LEGO have teamed up to develop a tiny little version of the 1968 Ford Mustang fastback race car. It's an 183-piece gem of a toy that joins a handful of other models already in the LEGO Speed Champions Ford collection, and despite being the smallest car on display at Chicago, it already is drumming up some of the most buzz.
"We worked closely with LEGO to design a vintage Mustang, personalizing the fastback with stripes and decals that harken back to Ford's racing heritage," said Matt Monroe, Ford licensing manager. "This 1968 Mustang fastback race car is a special product that adds even more excitement to Ford's LEGO Speed Champions lineup."
The finished project features green bodywork with gold striping and wheels. There also are race graphic stickers, a removable windshield, and a little driver figurine that just so happens to be donning a classic Ford racing suit.
It sort of gives new meaning to "
Ford parts
," doesn't it? Whether you're interested in picking up this new LEGO set on March 1 for your kid or for your own adult leisure purposes, it is perfectly acceptable to appreciate a good Ford vehicle, even if that vehicle is incredibly tiny and requires a little bit of assembly. In fact, the assembly is half the fun!