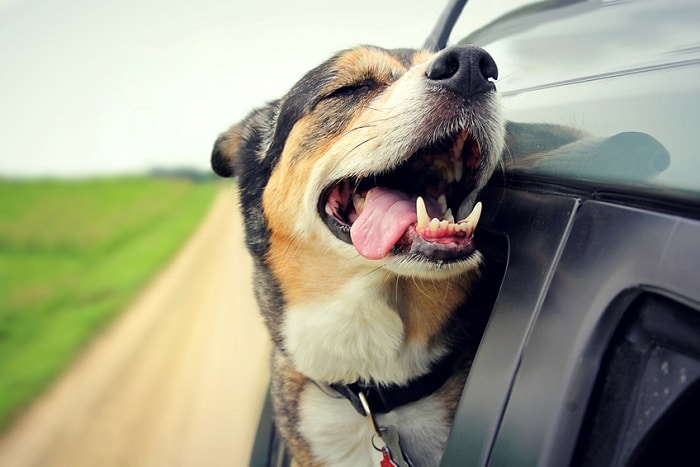 When we talk about precious cargo in an automobile, typically we think about our human passengers. Plenty of websites out there actually build lists lauding the top automobiles for people with children, but here at
Hall Ford Elizabeth City
we are proud of the fact that we also offer several great automobiles for people with precious cargo of a different sort: pets.
For example, U.S. News & World Report has put together a list of what they consider to be the
best automobiles for people with dog
s, and we were very pleased to see that the Ford Flex SUV was among those models listed.
Making a list of these vehicles means tracking down models that are safe and comfortable for dogs, and that's why the
2018 Ford Flex
makes sense for the owners of pooches.
For starters, the inside of the car is excessively spacious, which gives dogs of all sizes plenty of space to move around and settle in without feeling cramped. Furthermore, because the Ford Flex is one of our lowest ground clearance SUVs, it makes it easy for dogs to get in and out easily. Those using dog crates don't have to lift them as high, and there's plenty of room to fit at least two of them side-by-side.
While Ford is known for making some of the most respected SUVs in the industry, the Ford Flex often gets lost in the shuffle of our flashier vehicles, but among all of our 2018 Ford models, this is one of the best for dogs and dog owners.
If any customers in and around Woodville, NC would like to stop by our facility to see how it may work for their own pets, they are free to do so any time!