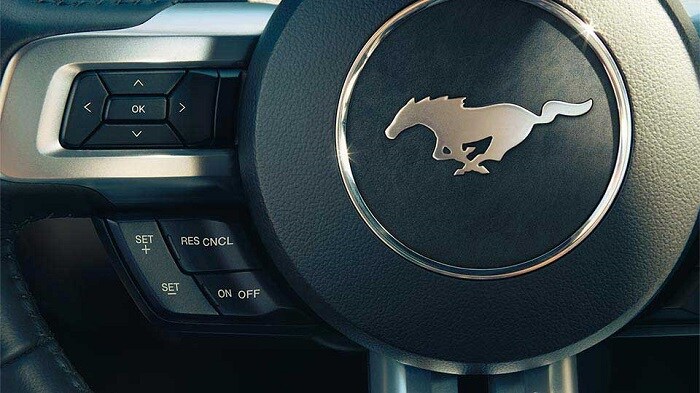 Of all the ways that buying a car has changed over the course of the last several years, increased personalization has been one of the most noticeable. Gone are the days where automakers sell a one-size-fits-all version of an automobile, as Ford now offers more vehicle options, more engine choices, more exterior colors, more technology and even more after-market upgrades than ever before. In the case of the new
Ford Mustang
, the idea of customization is being taken to entirely new levels, and they're driving this idea home in their Personalize Your Pony experience.
To celebrated the updated 2018 Ford Mustang, Ford has put together a fun tool through Facebook where users can design a custom Ford Mustang pony logo that can be transformed into a Facebook banner, an actual wall print for a room or garage, clothing, and even a limited edition grille badge for those that end up purchasing the car itself. Ford also announced that this spring, they even plan to put some users' designs on billboards all over the country as advertisements for the model.
"Driving a Ford Mustang has always been about standing apart from the rest," said Corey Holter, Ford car group marketing manager. "This is a chance for Ford Mustang fans everywhere to make their very own personalized pony and share it where potentially millions can see it."
As your
North Carolina Ford dealer
, we try to provide Hall Ford Elizabeth City customers with as much customization as we possibly can, but that's for the cars themselves. If you want to take advantage of this promotion, head over to the Ford Facebook page and start designing your very own Ford Mustang logo today. Maybe it will be an Elizabeth City, NC design that appears on billboards later this month!