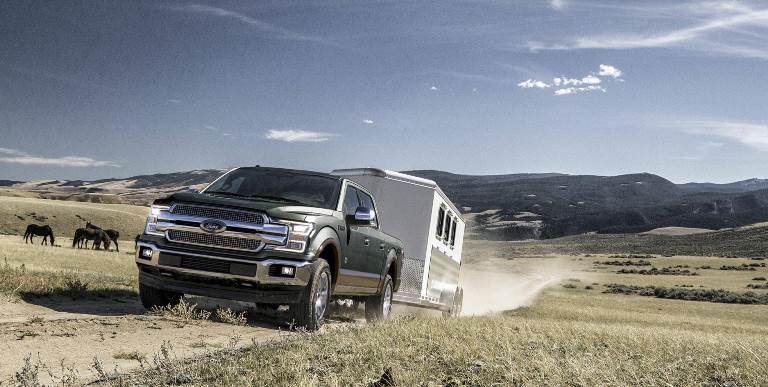 One of the biggest reasons why we love Ford vehicles is their incredible capability. When you're needing to tow a trailer, there are plenty of powerful new Ford trucks and SUVs available at our dealership that are capable of towing tens of thousands of pounds. However, towing a trailer isn't as straightforward as it may seems, as there a number of things that you'll have to take into account. Read these tips from our towing experts before hooking up that RV or boat to your 2019 Ford F-150.
Get familiar with the clearance of the trailer: Before hitting the road, take out your tape measure to see if the trailer makes your rig considerably taller. How much length is added to to the back of your SUV or pickup? These are things that you'll have to keep in mind when trying to park the trailer or squeeze under a low bridge.

Practice driving the vehicle with the trailer attached: If this is your first time towing a trailer, take it to a large empty parking lot in the Outer Banks, NC area to practice. You'll want to be familiar with the car's response time and the turning radius.

Brake and accelerate slowly: When driving with a trailer attached, slow and steady wins the race. In order to compensate for the extra weight attached to your vehicle, brake and accelerate slowly.

Stop frequently to check the connection: The last thing you want is for your trailer to become unhinged. There's always the possibility that something on the road will disconnect your trailer, so make sure to stop sometimes and check it out.
If you have any questions about how to hook up a trailer to your Ford truck, talk to a friendly dealer here at Hall Ford Elizabeth City!