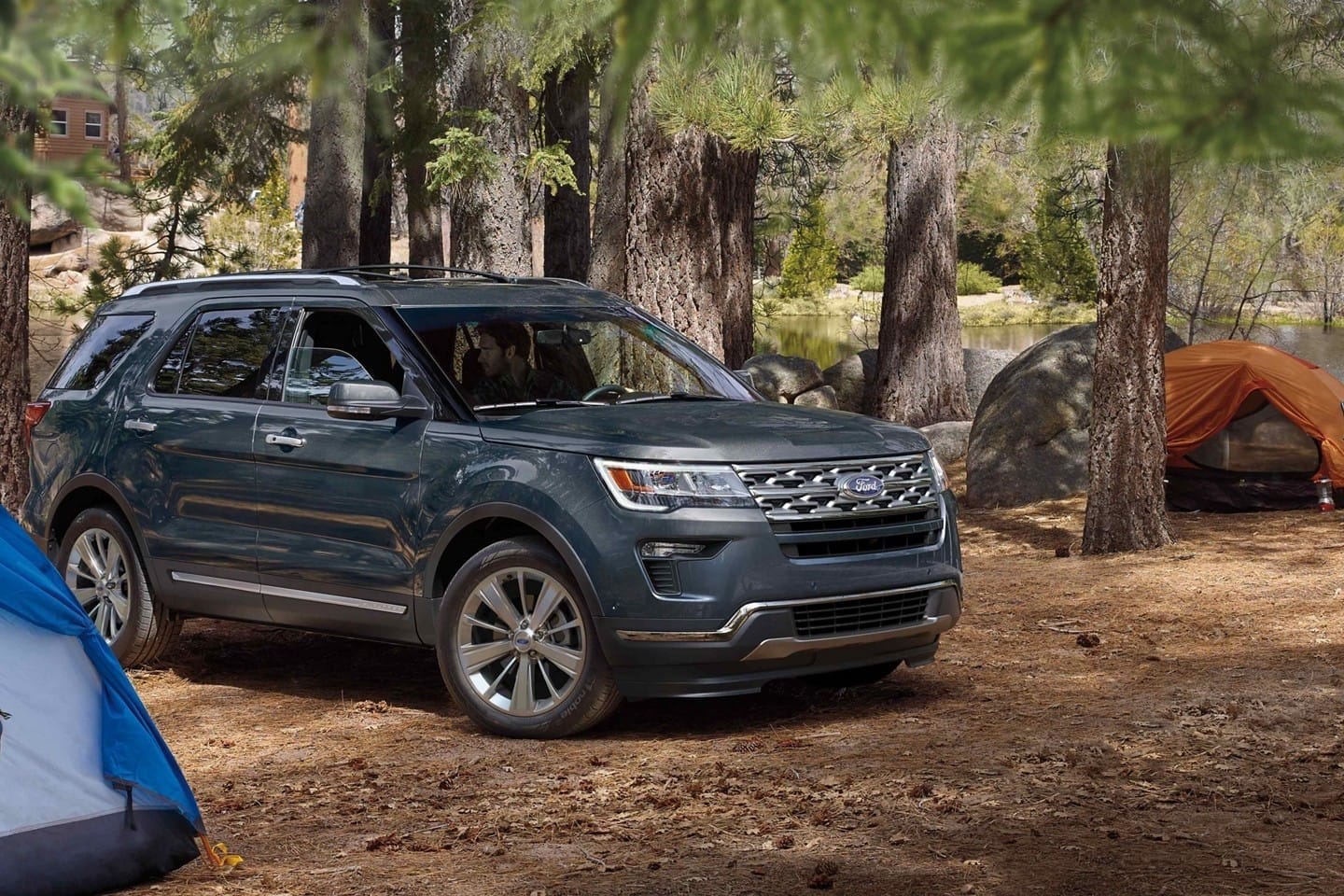 Here at our Ford dealership serving Outer Banks, NC, we know that buying a car is a big financial decision and that you likely will want to comparison shop across a few different automakers. One of the most popular SUVs on our lot is the 2019 Ford Explorer, and to help people wanting to shop a few different SUV models, our dealers have put together a brief comparison between the 2019 Ford Explorer and the comparable 2019 Chevy Traverse.
Interior
The 2019 Ford Explorer boasts a refined and luxurious interior full of cutting-edge amenities. At the heart of it all is a vertical, tablet-style infotainment display that sits atop the center stack. Compared to the infotainment screen in the Chevy Traverse, the display in the Ford Explorer is larger, measuring at 12.3 inches. The largest touchscreen offered in the Traverse is eight inches. Furthermore, the new Ford Explorer boasts a third row that folds into the ground; the third row in the Chevrolet Traverse does not. A locking glovebox is also standard equipment in the 2019 Ford Explorer—an amenity not offered at all in the Traverse.
Powertrain
The standard engine in the 2019 Ford Explorer is a four-cylinder EcoBoost® good for 300 horsepower and 310 lb-ft of torque. In contrast, the base engine in the Chevy Traverse is a four-cylinder engine that renders just 255 horsepower and 295 lb-ft of torque. As a maximum the Chevrolet Traverse delivers 257 horsepower and 295 lb-ft of torque via its 2.0-liter turbo four-cylinder machine. The new Ford Explorer effortlessly leaves the Traverse in the dust, as its top output is 365 horsepower and 350 lb-ft of torque
Hall Ford Elizabeth City
To see how the 2019 Ford Explorer outpaces the competition in other ways, head over to Hall Ford Elizabeth City today. We look forward to your visit!