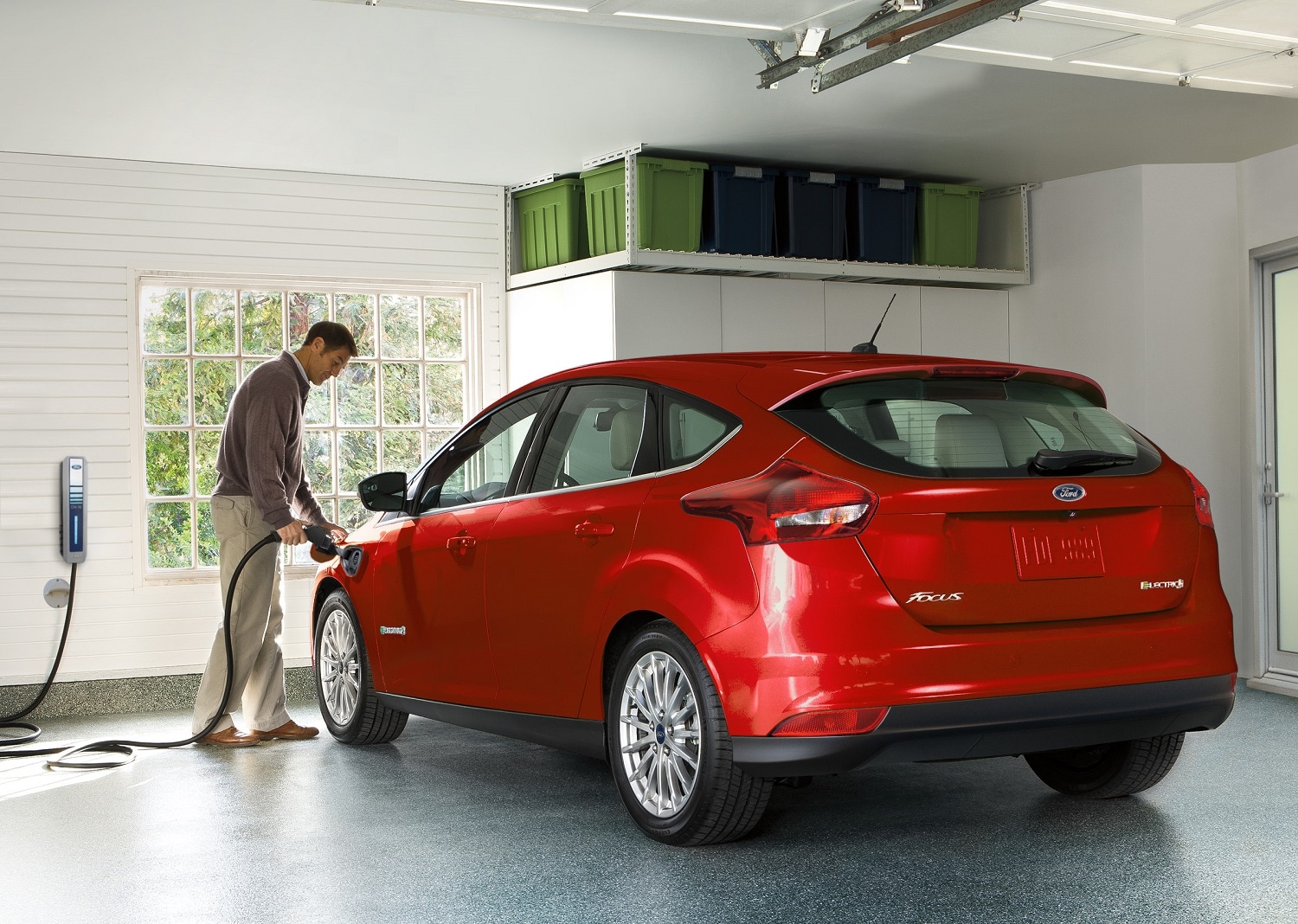 Happy St. Patrick's Day from all of us here at Hall Ford Elizabeth City! We're celebrating the holiday down at our dealership, but we're also going green in a different matter. Green, fuel-efficient hybrid vehicles are all the rage in the past few years, and they're only growing more popular among drivers looking for an environmentally-friendly vehicle. Ford is one of the leaders in this segment, and here at our dealership, we are proud to showcase our green Ford vehicles.
2019 Ford Fusion Hybrid: The 2019 Ford Fusion Hybrid is the hybrid version of the popular sedan. It boasts a 2.0-liter Atkinson-cycle I-4 Hybrid engine paired with an electric motor that is good for 43 miles per gallon in the city. Additionally, the dual LCD SmartGauge with EcoGuide provides real-time information that helps you enhance the efficiency of the Fusion Hybrid. For instance, configurable screens such as Brake Coach help you maximize the vehicle's efficiency.
2018 Ford Focus Electric: The 2018 Ford Focus Electric is a fully-electric sedan that will eliminate your visits to the gas station. It includes a charge port with LED state-of-charge indicator, which illuminates when the connector cord is plugged in and indicates that it is connected and charging. The charge port is capable of charging on 120V, 240V, and direct charge.
2019 Ford Fusion Energi: The 2019 Ford Fusion Energi is a variation of the 2019 Ford Fusion Hybrid that is even more fuel efficient. The electric vehicle achieves up to 109 miles per gallon in the city and provides drivers with features like the BLIS infotainment system, pre-collision assist, rear view camera, and a lane-keeping system.
Drivers near Camden, NC can shop for these green Ford vehicles here at Hall Ford Elizabeth City.