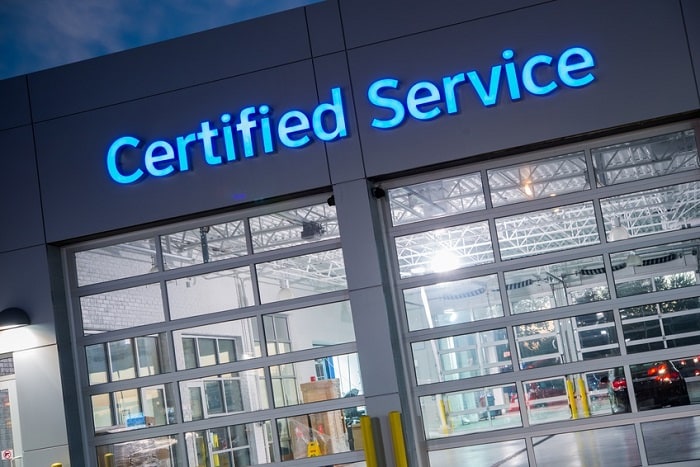 ?
While most drivers know to get their car serviced before winter hits, many do not know that the heat and humidity of summer can pose their own unique maintenance challenges. Now that the mercury is rising here in the South Mills, NC area, the mechanics in our Ford service center recommend stopping in for a maintenance checkup. Here are a few of the things that you'll want to pay special attention to during the summer.
Tires: Rapid changes in temperature can cause your tire pressure to fluctuate, affecting performance and safety. Driving on over-inflated tires, which happens most often during the summer season, can cause them to overheat and increase the likelihood of a blowout, especially when the pavement is hot. During your service checkup, our mechanics will make sure your tires are properly inflated, and we can even install special summer tires in our Ford tire center. Of course, we'll also inspect the tread depth and check for any damage.
Fluids: Most engine fluids serve as lubricating agents and coolants by helping carry heat away from the engine. When the fluid levels become low, the cooling effect is reduced, increasing the possibility of overheating. Our mechanics will check things like transmission fluid, power steering fluid, and brake fluid.
Battery: Did you know that the summer heat is just as damaging to your car's battery as the winter freeze? Heat and vibration are a battery's worst enemies, and while nothing can be done about heat, our mechanics will ensure your battery is properly mounted in order to avoid vibration. We'll also clean off any corrosive buildup and test its charge, as heat can weaken it.
Schedule a service appointment with our professional mechanics today to get your car back into top condition for summer! We look forward to helping you here at our NC Ford dealership.