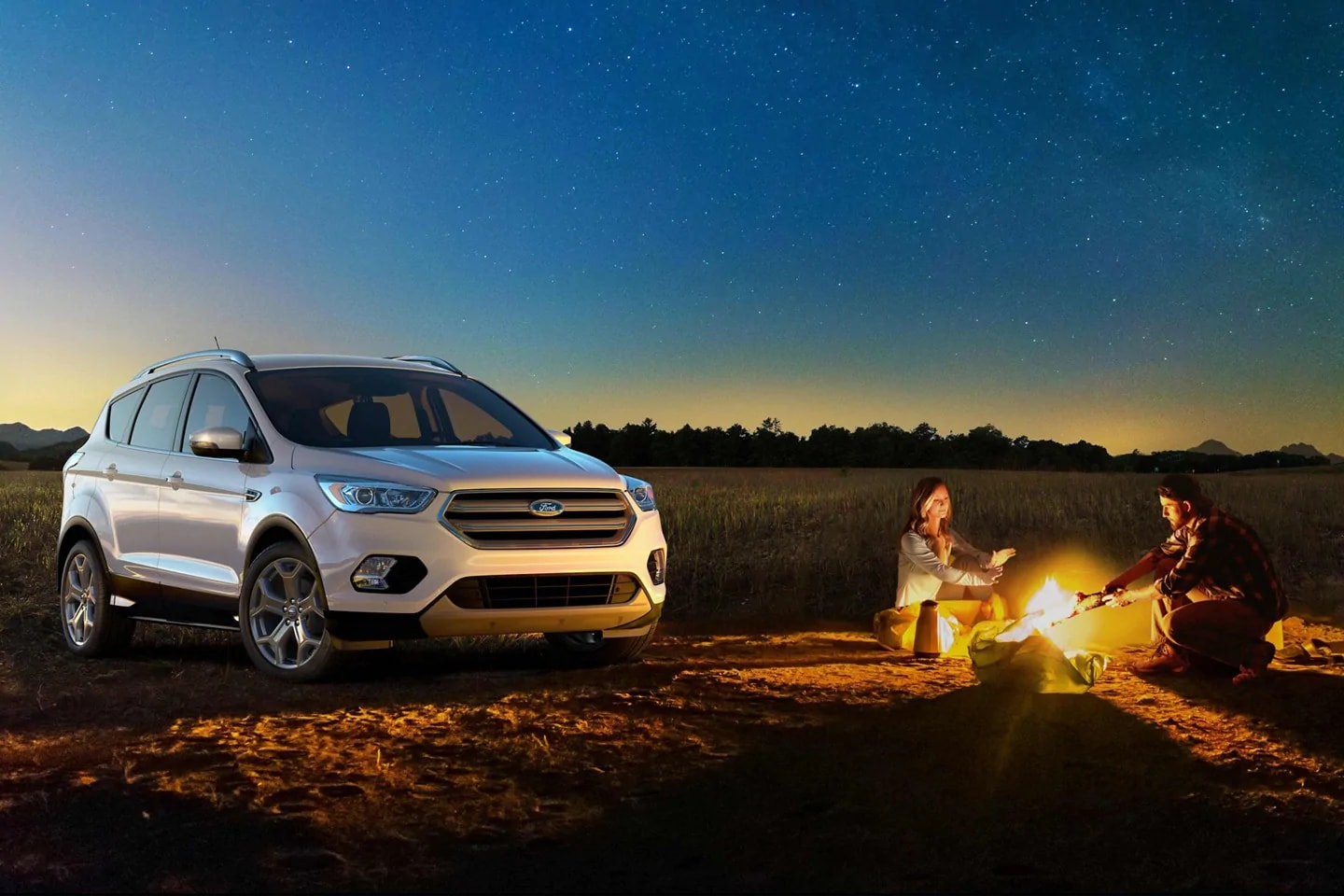 Now that summer is in full swing here in the Elizabeth City, NC region, people are looking to get outdoors and enjoy the beautiful weather. There's nothing that can match the exhilaration that comes with taking your new Ford past where the pavement ends and going camping, hiking, hunting, or fishing. Here at Hall Ford Elizabeth City, we're proud to carry a wide variety of outdoor-ready Ford trucks and SUVs, and our dealers are standing by to show them off.
2019 Ford Escape
It's right there in the model name; the 2019 Ford Escape is a rough-and-ready SUV designed to help you escape the daily grind. The Ford Escape is also a great commuter and everyday family vehicle, but for now, we'll focus on its outdoors capabilities. Enthusiasts will likely want to buy the Titanium trim, which comes packed to the brim with features like a hands-free foot-activated liftgate, which makes unloading your gears easier than ever. You'll also find an intelligent four-wheel-drive system that helps you traverse all different types of terrain. Finally, the roof rack, integrated skid plates, and fog lamps add to the outdoorsy nature of the SUV.
2020 Ford Explorer
Arriving very soon at our dealership, the 2020 Ford Explorer is built for all of life's adventures. The rule-breaking Explorer Hybrid trim level is the only hybrid vehicle in its class that can tow up to 5,000 lb. Meanwhile, standard towing and trailer sway control ensure that it is easier than ever to bring along a boat or pop-up camper on your next outdoor adventure.
For more adventure vehicles from Ford, talk to a dealer here at Hall Ford Elizabeth City. Contact us today to learn more!