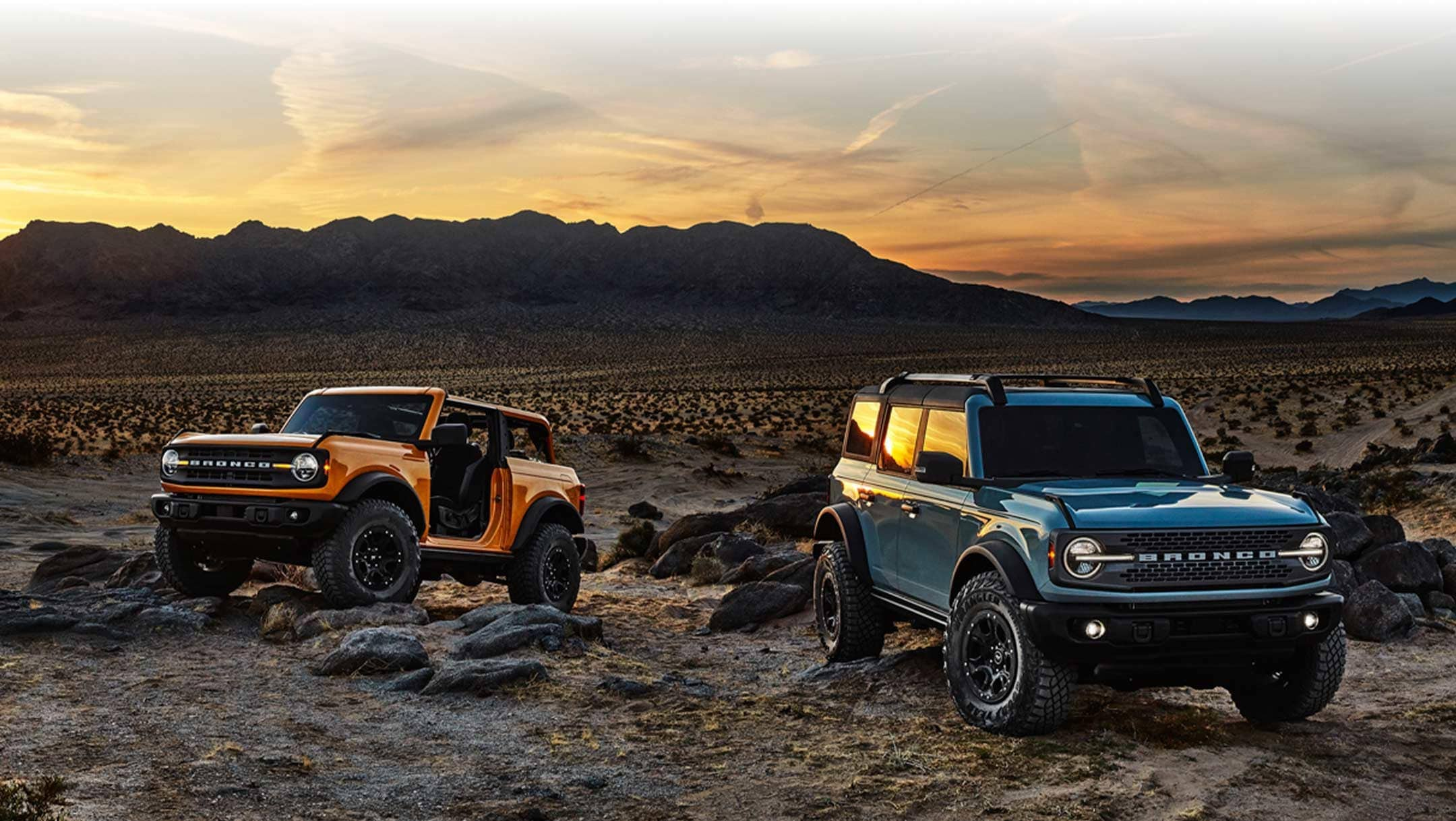 The 2021 Ford Bronco is almost here. Whether you loved the original or you're looking for a new capable off-road SUV, this is a model you should be paying close attention to. Here are some reasons why we're looking forward to it here at Hall Ford Elizabeth City.
The Retro Styling
This Ford SUV stands out by paying tribute to the past. Its retro styling and boxy body evoke the classic Ford Bronco and give the 2021 Ford Bronco a more distinctive look in a crowded market space.
The Potent Engines
The 2021 Ford Bronco will be available with two engines. The first is a turbocharged 2.3-liter four-cylinder engine that puts out 270 horsepower and 310 lb-ft of torque.

If that's not enough power for you, a twin-turbo V6 engine borrowed from the Ford F-150 is available and produces 325 horsepower and 400 lb-ft of torque.
The Off-Road Capability
This is the real reason to get the 2021 Ford Bronco. This new Ford SUV is built for off-road adventuring, with waterproof components, high ground clearance, and the tires and other equipment needed to take on all types of terrain. This model even offers removable doors and a removable roof that allow you to experience the nature around you.
That's standard fare though. What really sets the 2021 Ford Bronco apart is the G.O.A.T. System. Standing for "Go Over Any Type of Terrain," G.O.A.T. Offers drivers eight distinctive driving modes that can help you handle any off-road conditions. There's a mode for Sand, a mode for Slippery surfaces, and a Rock Crawl mode.
Contact Us to Learn More
Words alone can't do this SUV justice. Visit our Ford dealers in NC to learn more about the 2021 Ford Bronco and what it has to offer. This might just be the off-road vehicle you've been waiting for.